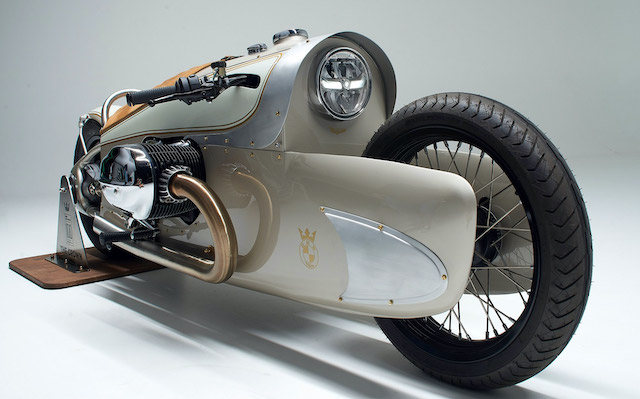 Highlighting 100 years of BMW motorcycles this year is an R 18 boxer customised by former European motocross champion Dirk Oehlerking's company Kingston Custom.
It's been designed as a unique take on streamliner bikes of the 1930s. Oehlerking and BMW call the bike The Crown.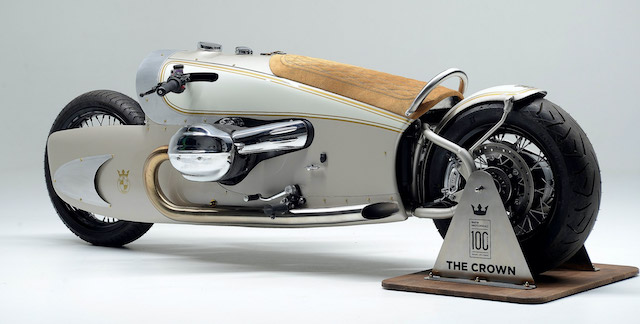 Aside from the overall shape, the most striking feature of The Crown is the front suspension. Oehlerking engineered a custom front swingarm, eliminating the traditional telescoping fork, a feature seen on other BMW motorcycles over the years.
The bodywork is hand formed in aluminum sheet, with tight-fitting slash-cut exhausts and a champagne and mother-of-pearl livery with gold accents and brass fasteners.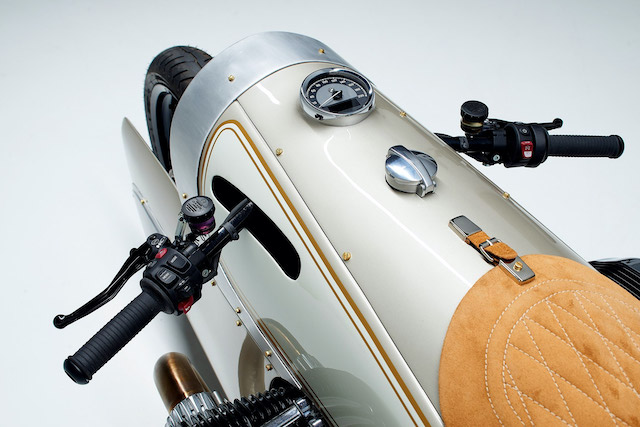 For all the modifications, The Crown is 5cm longer and weighs 40kg less than a stock R 18.
The bike is on display at the BMW Motorrad Days in Berlin. Oehlerking is one of the world's most recognised customisers and specialises in one-off BMW boxers from his plant in the city of Gelsenkirchen, Germany.